ABOUT US
PATHE STUDY ABROAD was established in 1992 with the primary objective of addressing the need to provide assistance to an ever growing demand for Sri Lankan professionals and students to study in foreign countries.
Over the years, it has emerged as one of the leading education and career consulting companies in Sri Lanka. Study Abroad, a challenge each young person should take at least once in a life time.
At PATHE Study Aboard, we believe it is mandatory that a part or full program of studies be continued outside of a person's home country, whether junior/high school, undergraduate, graduate or post graduate studies. Study abroad not only help impart international education and industrial experience followed by global exposure but also opens up opportunities to experience multi-cultural environment and to gain self confidence in surviving by one's own.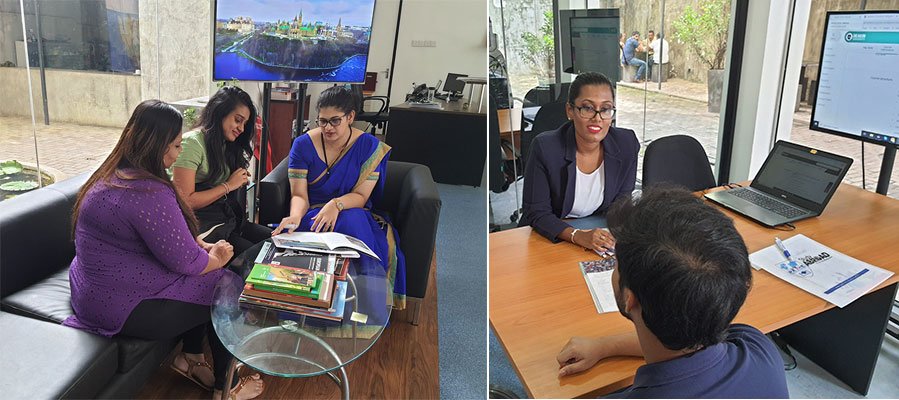 PATHE Study Abroad is under PATHE GLOBAL which also holds PATHE Gobal Campus(PGC) & PATHE Academy.
PATHE Comes under the management of UN CONSORTIUM www.unconsortium.com which owns PARK Hospitals , Colombo Advertising, Crown Properties, Neptune healthcare and PATHE VISA Global(Pvt)Ltd.
UN Consortium sister companies are IMC and AIC Consortium www.aicedu.lk.